In a weird mood so thought I´d write about something a little different today.
We so often hear people calling "Darwinism." Someone does something stupid and gets themselves hurt or killed – Darwinism. Someone makes a bone-headed error – Darwinism. In the wrong place at the wrong time, with bad luck, and has a tragic or unfortunate outcome – Darwinism. I know, it´s making fun and done tongue-in-cheek, the survival of the fittest, right? Those critiquing never make big mistakes from distraction, overcharged emotion, split-attention, surprise, or unpredictable stimuli – and they couldn´t possibly be a victim of Darwinism. Note that the original intent for "survival of the fittest" or natural selection was for reproductive efficiency and potency, first and foremost, NOT the general stereotypical context of power, dominance, superiority, wealth, physical-intimidation variety we usually see it attributed to today. That actually had very little to do with things and took a very clear backseat to adaptability, resilience, robustness, intent, and determination. Evolutionary viability, we´ll term it. So…self-dictated, innate, and manifest to a vast extent, not "God-given", socially-created, or fortunately-achieved. And certainly not fantasy-driven, as we see so often on social-media by those so often utilizing the term.
So let´s use it as a modern term in the current-context. What determines being "the fittest." I´d say that term has a rather wide berth for interpretation. It is certainly not the most athletically-gifted or physically-imposing. It used to be attributed to the warriors of society – those deemed the most survivable in the inevitable "apocalypse", those most greatly-prepped for the violent storm so often predicted to be coming around the corner. Yet, the lines are now blurred as we´ve hit a point not of mass-violence but attrition. Is it a medical professional in the face of a global outbreak? The Internet-savvy that can hack, make quick and vast money, minimize work-stress, cover themselves from government scrutiny? The rich who can isolate themselves in "bunkers" of solitude indefinitely while still gathering and compiling vast amounts of perceived necessary resources? It´s hard to tell, isn´t it.
Society has always functioned most efficiently as a "community" by protecting the weakest members – in whatever context. Remember, a chain is only as good as its weakest link and a society only as strong as it´s weakest members and how we protect and aid them. Yet, during the pandemic, we see bubbles and tribes and communities that turn on each other and "eat their young" the minute one person is infected, non-conformist, not blindly-tribal, with bipartisan insight, and the like. Then it becomes an immediate shift to protecting the "strong" – or healthy, deemed sane, towing the party line…alike us. Those are certainly the strong who unite the tribe, I suppose. (And won´t get into the staunch difference between "tribe" and "community" and which is more beneficial during a timeline like this but I bet you´ve figured out my views on this already) But, maybe for the first time in generations, what if "the tribe" is wrong and "strong" are the independent thinkers and creative-processors, and non-affiliated outside-the-box developers? What if the "lone-wolves" of society represent the strongest faction of said society? What then? They´ve clearly been established to be the minority, the outlier, the smallest portion, the "weakest" demographic.
Do we sacrifice them for the greater good and to maintain the dogma of the overall tribe when they can turn-out to be the ones that turn the tide for the overall betterment of society? The "non-tribal", I´ve often noticed, have been the ones who´ve taken a leadership and informing role upon themselves. Played devil´s advocate. Been the guiding voices of reason. Provided deep food-for-though to both sides of the tribal aisles, whichever side. The ones that see through the tribal boundaries for what they are – separation, segregation, ostracization, and dogmatic. Logical. Reasoning. Common-sensical. Rational. Minimally-biased. Deductive. And a host of other adjectives that can be placed here.
One of my great concerns throughout this global event is that minimally-biased assessors – those who think, just fucking think, without affiliation or tribe or faction or side – are suddenly labelled as some form of usurper or blasphemer or even a danger when they can be the very people who hold some keys to getting out of this shitstorm we find ourselves in. They are not partisan. They are not tribalized. They are not agenda-driven. They are simply for the version of the truth closest to the actual truth itself, whatever that may be. We sacrifice the lambs – be they sick, in disagreement with our tribal lines, playing that very devil´s advocate, not blindly-loyal, black, law-enforcement, Republican, Democrat, Liberal, Conversative, pro-gun, anti-gun, pro-medicine, anti-invasiveness, whatever (and the lions seem to often be missing-in-action recently) – but how many independent-thinkers even within each of those groups have we lost or stopped listening to simply because they were a part of those groups? Or part of none but a perceived card-carrying member of one of the above? Or within those groups held a worldview that took into account factors outside drawn tribal-lines?
Darwinism is such an easy fallback to attribute a thing to, to make ourselves look somehow superior and yet most who utilize the term have no fucking clue what it actually means or where it actually derived from. I´ve seen a wide array of supposedly top, name, influential martial arts, combatives, self-defense, and personal-protection instructors lose their ever-loving head throughout the pandemic – whether from fear of the virus, financial hardship, emotional instability, mental-health issues, triggers, false-projection, and the like. Cracking at the first sign of resilience, robustness, or adaptability demanded – which should be exactly their lane, no?? One might think… Now, "hard times" I´d say are expected and suffering through an experience that all or most will experience throughout this process so we ALL will hit low-points, periods of intense strain, or times where non-characteristic behavior – fully granted and understood. There have been periods for me, admittedly. And for other top-peers and industry-friends I know and vouch for. But that´s not what I´m referring to. I´m referring to intently and consciously trying to "keep it together" and always post productive or positive themes when posting on social-media. Non-confrontational. Anti-tribal. Thought-provoking. Take ownership of the message one is putting-out – and the feedback received for it.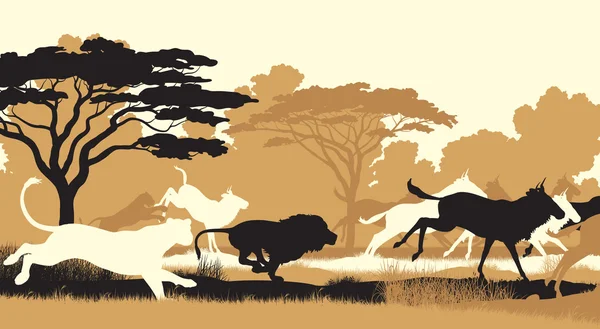 But "Darwinism", as we´ve clearly seen during this event, is not the term most have become accustomed to using it as. Many of the prominent figures in the self-defense industry have been less than grounded and worse, manipulating suffering for personal gain. Taking advantage of people´s fear and anxiety and exacerbating it because they have the only solution available in all the land to get you over the hump. (Disaster-capitalism) Law-enforcement´s public-perception has taken a beating, justified or not, or the few giving the many a black-eye. Politicians have ALL become questionable in motive and agenda and a sense of apathy has taken over like nails on a chalkboard when they talk. Even the world´s military-personnel have taken somewhat of a back seat to a potential new way war is seemingly being fought – propaganda, false-flags, hacking of complex-systems, Internet information-planting, conspiracy-theoreticism, resource manipulation, psywar, plane-shifting guerrilla warfare, and subtle-misdirection. Corporations have been questioned and now struggle filling employment and keeping wages low while we´ve seen the worker gaining leverage. Many authentic scientists and medical professionals have been the unsung glue of society for the duration of this event, regardless of your theories on the virus or pandemic itself. Internet-savvy folk have been creative and forward-thinking. Virtual platforms and message-delivery altered maybe permanently. The definition of "essential worker" clearly was often not what we thought it was. The "nerds" and cerebral-thinkers have thrived. People are even listening to factions of the nutty survivalist-crowd again because, well, they´re all-of-a-sudden not quite so nutty, are they. The top-down order has become bottom-up and flipped almost entirely if we look at things from a detached eye.
Now, it´s never this cut-and-dried and the upper-class continue to get wealthy, corporations continue to make their money, politicians continue to scam and corrupt, and power-brokers continue to wield power. Yes, this is true, undeniably. But things have the feel of change. The digital-age has also brought a very different version of "survival-of-the-fittest" – maybe the greatest shift of its ilk in human-history. As much as we have never had such immediate access to information in the evolution of humankind as we do now – so equally has the playing-field dramatically shifted in terms of what "the fittest" actually means.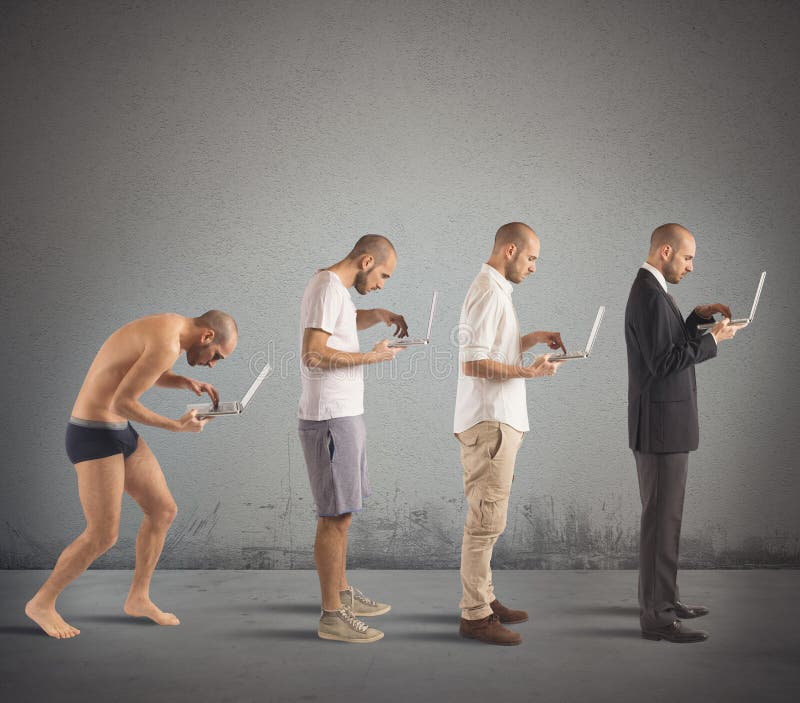 Something to think about. So, while you continue to work-out, flex, project, and awe at your hot warrior-self – the world has done up and changed under your nose and in front of your eyes. And maybe that´s a good thing. Like the rest of the world, maybe it´s time that the self-defense, personal preservation, martial arts, and combatives industry stand-up and take notice and start to realize that it could be a very good thing that the "fittest" no longer simply represents who can fight the best, is athletically-gifted, and is the most physically-imposing, but who can adapt, be resilient, be robust, can critically-think under duress, can contextualize, can be a chameleon, see patterns and trends, has diverse solutions for complex three-dimensional problems, can keep their proverbial shit together, and knows this isn´t all about fighting but being safe and secure under the threat of very diverse and unique "enemies" – and excelling under heavy tension and anxiety as a real-time example of their purported market-messaging. The dawning of the cerebral-"operative", the thinking-fighter, a hard-target because of what´s above his/her neck – not what´s below it, and a modern influence on a far greater sphere of influence. More "MI", less "SF". Remember, evolution is inevitable, whether you´re prepared for not or not is up to you. And Darwinism. I don´t think word means what you think it means – at least anymore. Time to change the narrative because it´s shifting. Be aware of it.